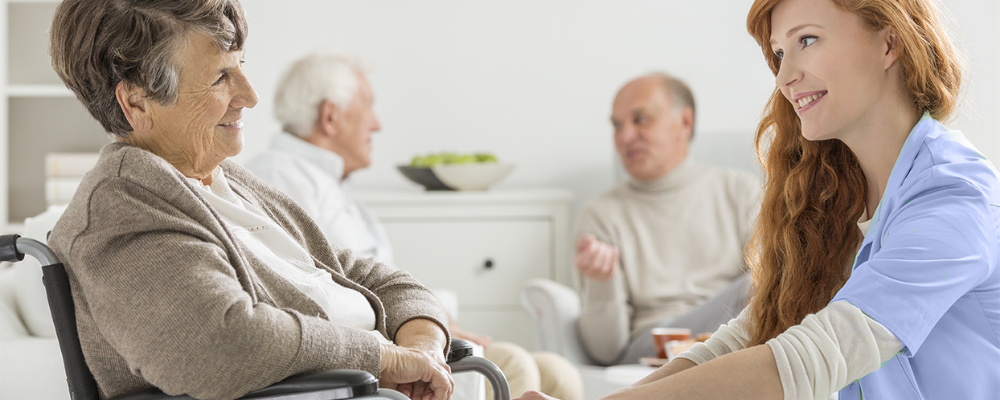 Those in the nursing home industry are aware of how essential it is to wear the proper attire when working with the elderly or those who are in assisted living facilities. Attire for assisted living workers and nursing home workers must be lightweight, flexible, and most of all, comfortable.

Our collection features high-quality smocks for nursing home workers, made with the utmost care and designed with the job in mind. These smocks move with you as you work to perform the duties of your job. We know that these duties include a range of motion from lifting, reaching, pulling, bending, squatting, and more. So, we design caregiver attire that has give, without sacrificing durability or wearing thin.

The Women's Smocks are comfortable and lightweight. It's made with a poly-cotton poplin fabric and comes in sizes that range from XS through 5X. In short, this smock is made for everyone and can be worn by virtually any assisted living employee. It also features a flattering tapered fit that will ensure that you are working hard in style.

Our smocks also feature pockets that will keep your hands open to perform your job. Not to mention, you won't have to worry about finding a smock that suits you. With a variety of colors that will please those with even the most eclectic of tastes, we are sure to have something that will suit your style. Choose from our gorgeous jade shade, beautiful burgundy, and everything in between. Find a smock today!