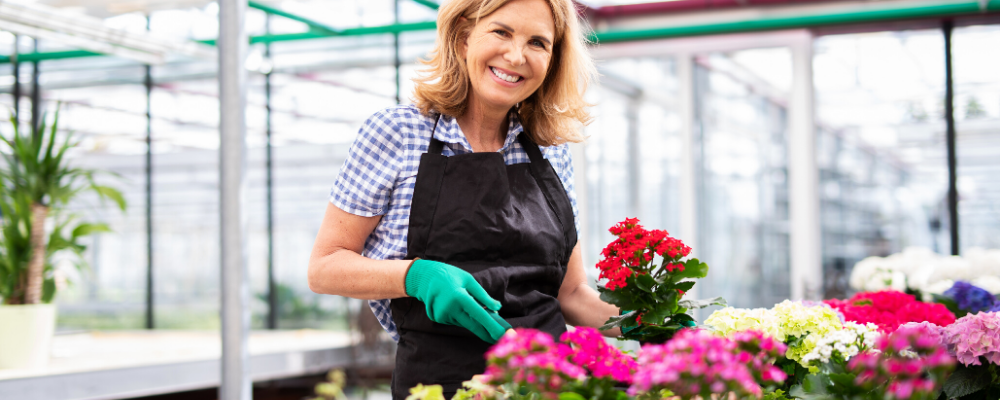 Plant nursery workers, gardeners, florists, and arborists will simply love our diverse collection of gardening aprons. Each of our gardening aprons has pockets, meaning it's easy to carry various gardening tools around on your person, such as your gloves, trowel, gardening twine, hand rake, and so on. 
You can choose from three gardening apron styles, based on your needs: 
Fame® 3-Pocket Waist Apron

: This is ideal for casual gardening. Protected with a ProDura Soil Release finish, it's super easy to get stains out of the fabric.

Fame® 3-Pocket Denim Bib Apron

: Authentic, trendy, and versatile, the denim bib apron comes in pre-washed or stone-washed denim styles.

Fame® Traditional 3-Pocket Bib Apron

: This standard bib apron from Fame® comes in a stunning variety of colors and is customizable with the logo of your nursery or gardening company. Also available in an

extra-large

style. 
The best part about these aprons is that they're durable. Traditional gardening aprons can face a lot of wear and tear from moving about in the soil, but ours are made to last. The ProDura Soil Release that provides an extra layer of stain protection makes it so that the fabric won't wear out after repeated washings and frequent use.