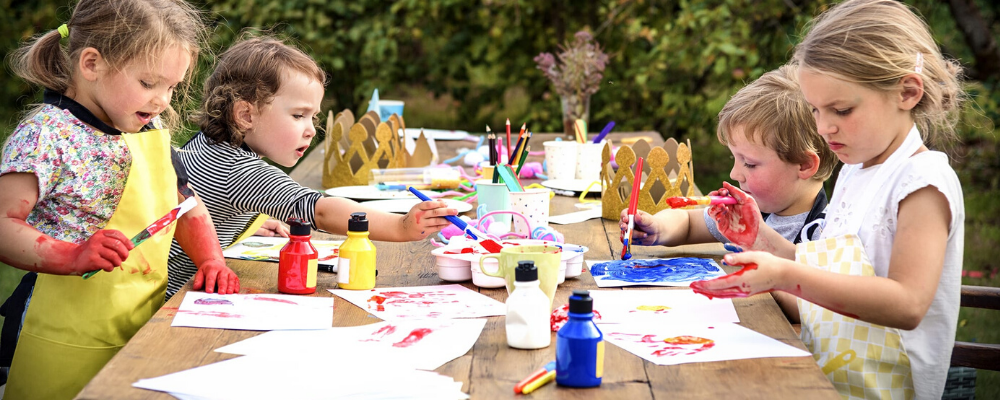 Our preschool and daycare aprons are perfect for teachers
and
students. We know that preschools and daycares are full of activities that can get a little messy and that you don't want to send your students home in paint-splattered clothing. These aprons and smocks not only make for easy cleanup after arts and crafts time, but they teach responsibility to your students. 
Equip your classroom with these necessities: 
Fame® Pre-School Child Cobbler Apron

: This item provides max coverage for small children under the age of five. It's even suitable for early elementary students. It comes with pockets for your students to easily store paintbrushes, paint palettes, and other arts and crafts supplies.

Fame® Child's Small Bib Apron

: Whether your chemistry class experiments have a tendency to get a little messy, or you're teaching your elementary students the wonders of pottery, a classic child's bib apron provides optimal coverage.

Fame® 3-Pocket Aprons: Available in waist apron or bib apron styles, these are specifically made for adults. After all, teachers can't completely avoid the messes of the classroom themselves. Flattering, practical, and with a broad color offering, these aprons allow you to be hands-on in the classroom while still maintaining your professional appearance.