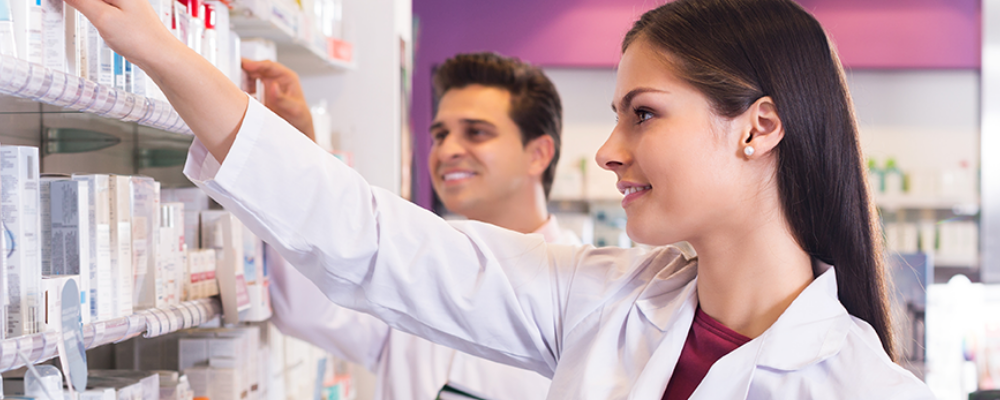 Pharmacists spend a lot of time on their feet and moving around to fulfill prescriptions. That said, they need a lightweight, flexible, and durable coat to ensure that they are comfortable when they do their jobs. 

Our selection of pharmacist coats do just that — and more. With patch pockets, you can carry the essentials with you as you work. 

We offer standard white pharmacist lab coats, as well as pharmacist coats in burgundy, jade, and other eye-catching colors.

These high-quality, poly-cotton poplin coats and smocks are designed to ensure that you find one that moves with, not against, you. Though this material is lightweight and comfortable, it will still keep you warm in air-conditioned spaces.

Additional design features? Side slits grant easy pocket access, so you don't have to waste time trying to reach something you put in your pocket. With sizes that range from XS through 4X, our coats look flattering on any body type. Each coat features a stitch down back belt that will help to ensure you get a good fit. 

Need more reasons to buy? We offer wholesale prices at a discount if you buy in bulk. Check out our Women's Lab Coat and Fame Men's Lab Coat if you're in the market for top-quality pharmacist coats.