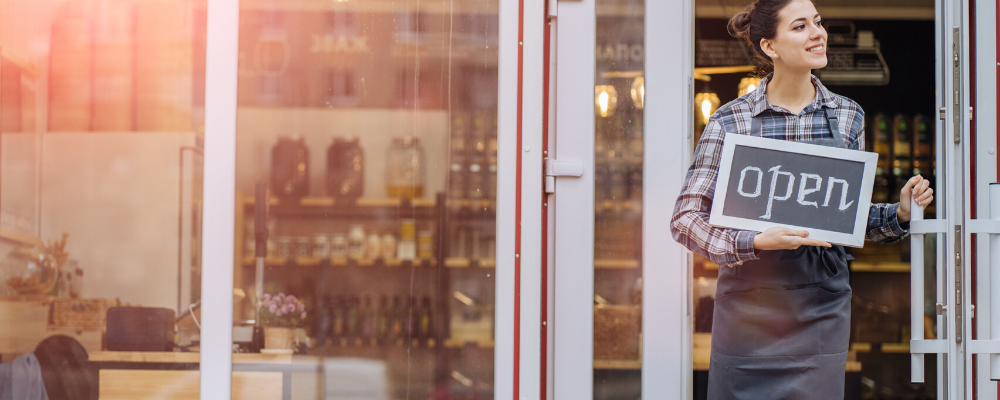 Whether you run a small boutique, a mid-range shop, or a large department/warehouse store, these custom retail aprons will lend your employees an air of professionalism and uniformity. You can personalize our retail aprons with your store's logo for some added branding as well. 
Our retail aprons are available in two main styles, with multiple variations of each style: 
Bib Apron: Ideal for cosmetic and clothing stores, these bib-style retail aprons from Fame® are simple, unfussy, yet still flattering and stylish. Available in 20+ colors, vary up the color selection by department or just choose the one that best matches with your store's overall image. Choose a bib apron with pockets for employees who need to carry around inventory clipboards or tools to assist customers.

Butcher Apron: Butcher retail aprons are longer than your standard bib apron and designed for retail employees that perhaps need a little more coverage. This applies to employees in home improvement stores, arts and crafts stores, or other retail establishments that may require more durability and protection for their employees. Our

Fame® 2-Pocket Long Butcher Apron

is also available in 20+ colors. 
No matter which retail apron style you choose for your employees, you'll want to be sure it embodies your shop's overall theme while providing ultimate comfort for your employees.