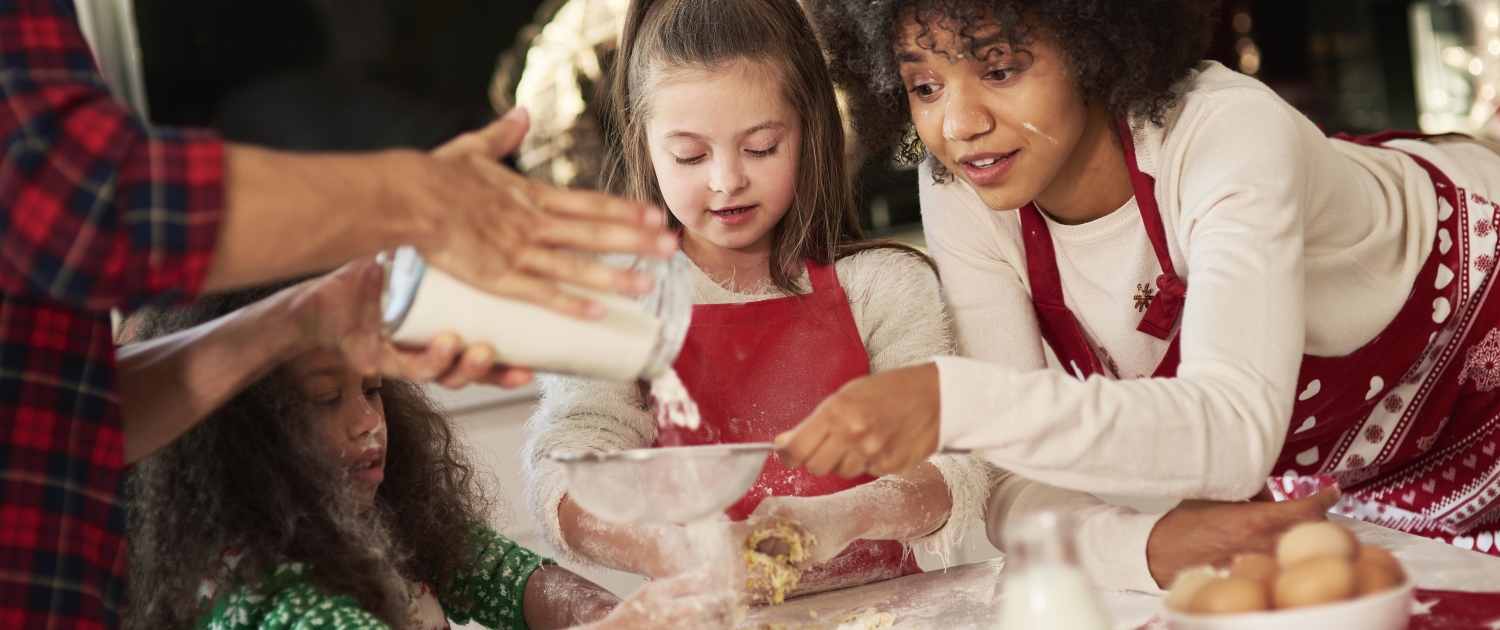 Holiday Baking Traditions
The holidays are quickly approaching this year, and if there was ever a year that we needed something to celebrate, it's this one. One of the best ways to get into the holiday spirit is through traditions. Traditions provide us with a sense of comfort and belonging. 
As we think back on fond holiday traditions, so many of them have to do with baking. Baking can hold significant importance and bring us closer to the ones we love. No matter what holidays you chose to celebrate, we hope this blog post serves as a reminder of the importance baking can have during this holiday season and the magic in traditions.
Time Together
There can be so much more to baking than simply creating delicious treats. Baking is a great way to form traditions and to help us connect with loved ones. Baking allows us to bond as families and create lasting memories together. It allows us to spend quality together, share stories, build relationships, and of course, make yummy treats too. If you are looking for a fun addition for your family baking this year, make sure to check out our Christmas aprons. We offer tons of different designs that can make the holidays even more special and make cleaning up from baking a breeze! We offer our aprons in all sizes, including kid's sizes for the youngest members of your family too.
Celebrate Heritage
Baking can also be an excellent display of family heritage. Through both cooking and baking, we can demonstrate our unique ethnic roots. Most of us have those favorite holiday recipes that we look forward to being on the table every year. Recipes that have crossed cultures and that have been a part of our families for decades. These recipes speak to our traditions and to the very roots of who we are. Baking can not only be a great way to remind ourselves of this unique heritage but it allows us to share it with the generations to come. 
Old and New Traditions
As the years continue, chances are your family is probably growing and changing too. As this happens it is equally as important to start new traditions as it is to appreciate the old. There are so many ways to begin new traditions. We rounded up a few of our favorite holiday baking traditions and want to encourage you to try them out. 1). Annual cookie baking day followed by a cookie exchange. 2). A gingerbread house building contest. 3). Baking and decorating Christmas cookies for Santa 4). Trying out baked-good recipes from your favorite holiday movies. 
No matter what activities you chose to make into traditions, remember that the importance lies in spending time with those you love most. We hope your holiday season is full of blessings, happiness, and time spent with loved ones. Please feel free to share your thoughts with us in the comments and any of your own favorite holiday baking traditions. Happy baking!