Restaurant Romance: Preparing Your Eatery for Valentine's Day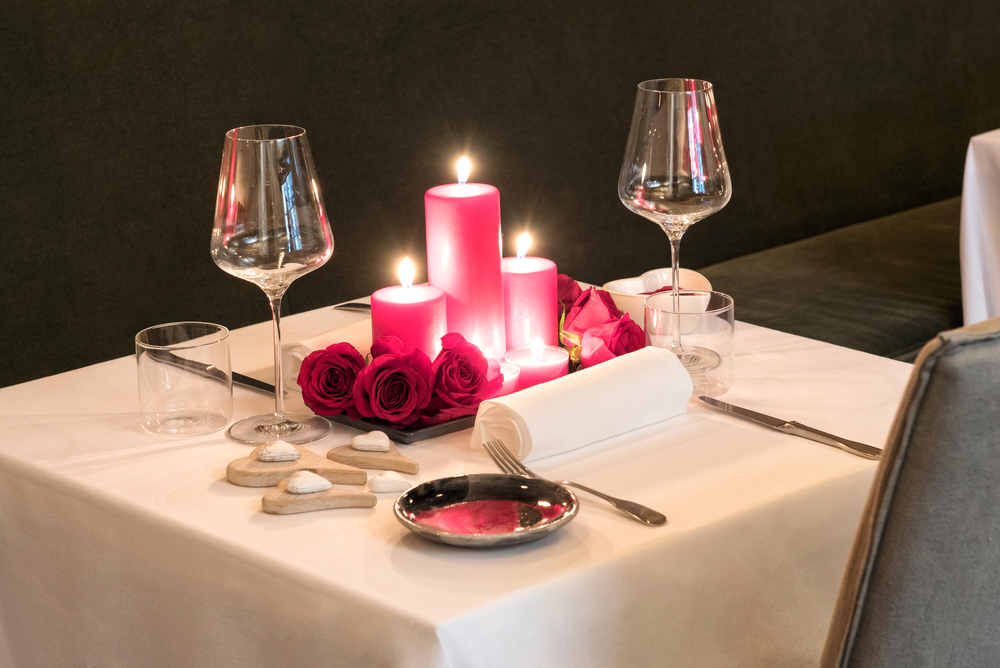 The flick of Cupid's bow can create couples in love, but it can also create a surplus of reservations come February 14. According to a Valentine's Day Consumer Intentions and Actions Survey conducted by the Retail Advertising and Marketing Association (RAMA), 61.8 % of consumers celebrate Valentine's Day. Of those, 34.6% plan to celebrate with dinner at a nice restaurant.
Your restaurant could be that date night destination for countless couples when you start with some simple tips to create the right mood — and the right demand.
Start promoting now
The survey from RAMA mentions that the average annual Valentine's Day spending is over $13 billion. While some of this money is spent on fancy gifts, a large portion counts toward dining out.
For many consumers, Valentine's Day is about creating a special memory, and no special night is complete without food, drinks, and entertainment. Even though Valentine's Day creates a unique business opportunity, a promotion that targets couples isn't going to create itself. You need to start planning for your restaurant's Valentine's Day promotion now.
It's important that you figure out ways to make your restaurant appeal to patrons that will be seeking romance. You don't have to start decorating two weeks in advance, but you should consider how your restaurant will change to accommodate romance. Begin marketing a Valentine's Day event by sending out mailers to patrons, and start a social media campaign to let everyone know that there is going to be an event happening at your establishment.
Curate a special menu
The survey from RAMA also claims that the average consumer spends $116.21 on Valentine's Day. Considering the likelihood that some couples are purchasing gifts, flowers, and cards for each other, this still leaves a considerable amount of money that they are willing to spend on one meal at your restaurant. When people sit down in your restaurant to look over the menu, they should be presented with a Valentine's Day special.
This concept is used by restaurants to create an additional way to pull in profits. Since people will be more willing to splurge on the event, you should try to appeal to their wishes by crafting an opulent four-course meal. Satisfy their appetites, and pull in extra cash.
Set the mood
If you put together a marketing plan to get people interested in having your restaurant cater to their romantic night, you will have a crowd at your door. People will want to make reservations ahead of time, but they'll need to see that you've prepared the space for their experience.
You should try dimming the lights, accenting your tables with some candles, and adorning your establishment with red roses. Consider also hiring an acoustic guitarist or pianist to play some light, romantic tunes.
Outfitting your staff with the right attire (think pinks, reds, or festive aprons) could also contribute to a playful and sweet ambiance.
Implement a corkage fee
While many people are satisfied with dinner alone, some customers will want to have a drink with their meal. Allowing your patrons to bring their own bottles of wine might cause more customers to flock to your restaurant on Valentines Day.
However, there is a way that you will be able to profit off of this allowance. Create a policy that your staff must uncork each bottle of wine, and charge a nominal corkage fee of $10-$15 per bottle. Your customers will be grateful for the fact that they could bring a bottle of their favorite wine and you'll turn a small profit on a minimal service.