7 Gifts the Gourmet in Your Life Will Go Gah-Gah Over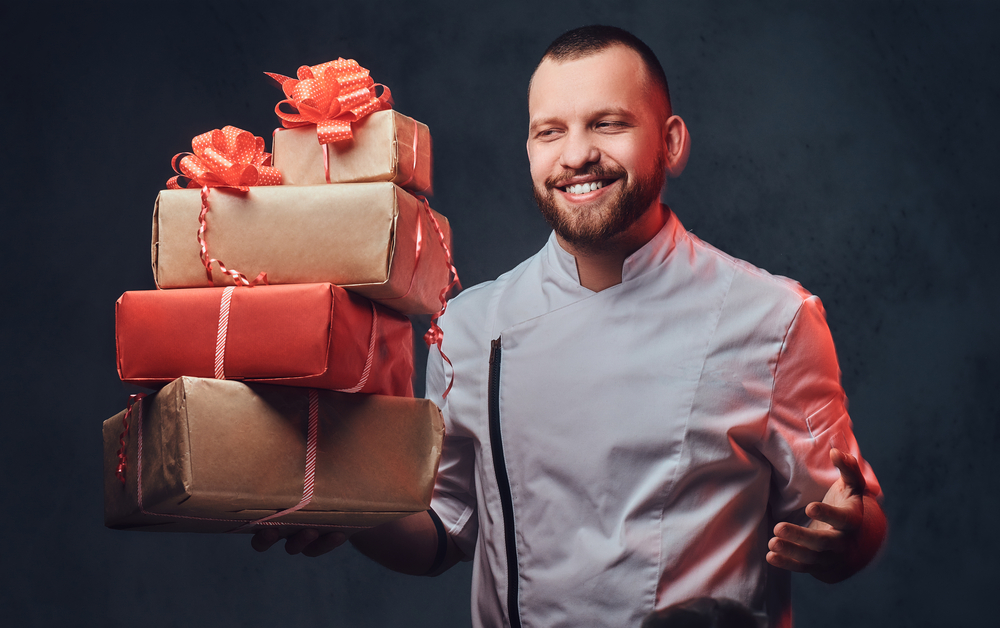 The holidays are fast approaching, and thoughts are turning to gift giving ideas. You could opt for something generic or routine, but the very best gifts reflect the interests of the recipient. When you have a gourmet cook, a grill master or a foodie in your life, you may struggle to find something that is unique while still reflecting their passion. Let's look at a few ideas to get you on the right path to finding the perfect gift for your gourmet friend or relative.
Recipe-Printed Tea Towels
Preserve Grandma's famous pumpkin pie recipe by having it printed onto a tea towel. This gift hits the mark for both practical and sentimental value. The recipe can be printed on the towel in Grandma's own handwriting for an added personal touch.
Personalized Apron or Smock
Cooking or baking can be a messy endeavor. Help your friend or family member protect their clothing with the gift of an apron or smock. For a meaningful touch, have the apron monogrammed or personalized with a favorite quote or saying. Some companies offer the ability to have a favorite picture transferred to the fabric of an apron.
Personalized Baking Dish
If you've ever been to a potluck, you know that labeling your dish is crucial to getting your cookware back when it's time to go home. Now, you can have a casserole baking dish personalized with a name or phrase, so labeling becomes a thing of the past. This personalized dish will insure that your foodie doesn't lose another dish to someone accidentally grabbing the wrong one at the company picnic or the family potluck.
Personalized Rolling Pin
Have you ever had a cookie at a party and wondered who made them but were too shy to ask? With a personalized rolling pin, everyone will know who made that delectable treat. Have your foodie friend's name laser engraved onto a rolling pin for a fun twist on an old standby tool.
Keepsake Cookbook
It's likely that your foodie has a collection of favorite recipes. Perhaps some of them are personal creations. Creating a cookbook to house those recipes is a good way to give them a method to pass favorite recipes to friends or family while adding a decorative touch to the kitchen.
Custom Cookie Jar
For the baker in the group, a custom cookie jar could be a perfect choice. Have one personalized with the cook's name, their favorite quote or even a favorite recipe. Personal, yet practical, every kitchen needs a good cookie jar.
State-Shaped Cutting Board
Give your favorite foodie a reminder of home or a special trip with a bamboo cutting board shaped like a state. For an added personal touch, have the cutting board customized with their name or favorite quote.
Even the most practical tool can become a personalized treasure. A gift that reflects your recipient's passion will be appreciated far beyond this holiday season.