Festive Thanksgiving Ideas for Your Restaurant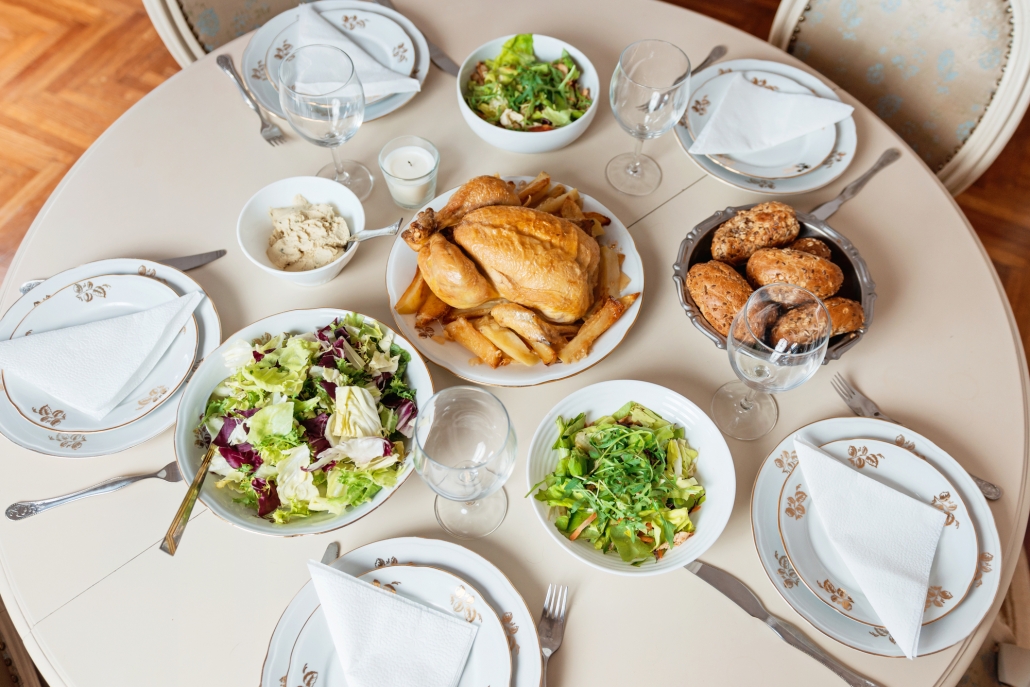 Thanksgiving is one of America's favorite holidays. This is a time for family, food, and having a good time. Most people join in the Thanksgiving celebrations inside of a family member's home. However, there will be some people who might not be able to join their family for Thanksgiving. Also, quite a few people don't have family to come home to for the holidays.
Thankfully, there are some restaurants that will be open during this holiday. If your restaurant will serve guests on this special day, you can use the following Thanksgiving ideas to give it a festive feel.
Create a Holiday Menu
Thanksgiving is about family and it's about food. These two ingredients are what makes this holiday so special. Creating a Thanksgiving themed menu will help people to get into a festive mood. You can add classic Thanksgiving holiday meal items to the list. Traditional foods such as turkey, roast beef and ham could be included. You could even have your staff wear Thanksgiving aprons to set the mood.
Side dishes such as mashed potatoes, macaroni and cheese and corn on the cob could be listed as well. You should also add special touches like cranberry sauce and pumpkin pie. A holiday themed menu should also have a Thanksgiving inspired design. This too will help get people into the mood to eat and celebrate.
Host a Parade & Sports Viewing
Thanksgiving is fun for many different reasons. When this special day arrives, many people wake up and watch the Macy's Thanksgiving Day parade that takes place every year in New York. This honored tradition is a huge parade that is attended by a lot of famous stars, featuring special guest appearances and floats with popular cartoon characters.
You can open your doors early and allow people to come inside to watch the parade on a big screen television. People will generally sit and watch this parade because millions have it on their TV sets during the holidays. The Macy's parade normally takes place about 9 a.m. and it last until 12 p.m. You can serve people a light breakfast of coffee or hot chocolate with a special pastry for the occasion.
Football is another one of America's favorite pastimes on Thanksgiving. Football games will come on during the afternoon and last until the evening hours. You can have a game on in the background while people eat. Many people will enjoy consuming their meal while viewing the gridiron action.
Offer Free Meals to People in Need
Team up with a local food pantry or homeless shelter. Provide them with special vouchers that will allow people to eat at your restaurant for free. You can perform this task as a part of charitable service to your community. People will appreciate a free Thanksgiving meal and remember your restaurant as a place that cares about the well-being of others.
You can also have customers post comments on a social media site while they eat at your restaurant. Make a live feed of your event and share it on the web or have people post photos on a site where pictures are shared. Making Thanksgiving boxes that people can take home would also be beneficial. Ultimately, these Thanksgiving holiday ideas for your restaurant will help your patrons to have the best celebration possible.