Celebrate Cinco De Mayo Right This Year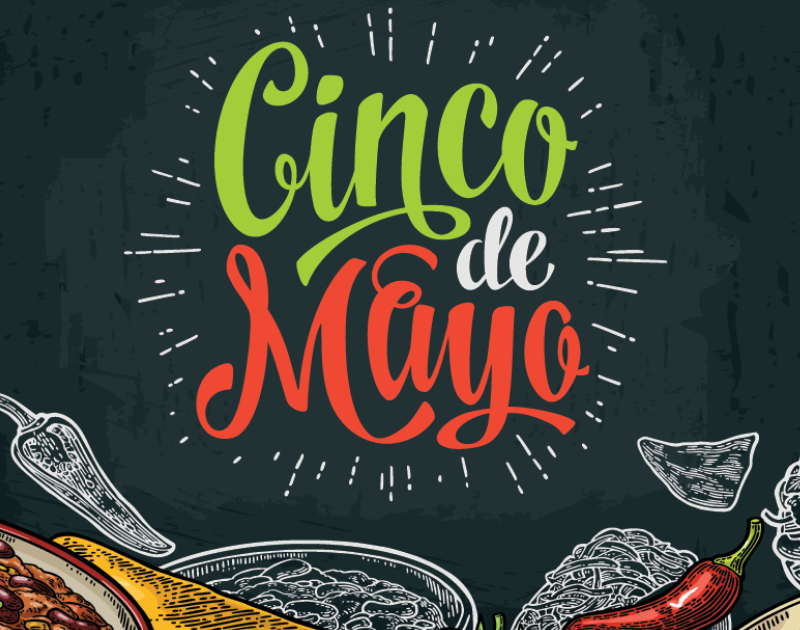 Cinco de Mayo (the fifth of May) is right around the corner! While you've probably already begun planning a Cinco De Mayo celebration at your restaurant, you should know more about the holiday's origins and authentic traditions.
So grab a seat and read all about the origins of this holiday, as well as ideas to help you celebrate.
Cinco de Mayo Origins
Cinco de Mayo, or the fifth of May, is a holiday that celebrates the Mexican army's unexpected triumph over France at the Battle of Puebla during the Franco-Mexican War in 1862.
While the holiday was originally a very minor one in most of Mexico, in America, it evolved into a huge, multicultural festival that celebrates Mexican culture, particularly in areas with a high Mexican-American population.
When France sent 6,000 men guided by Napoleon III to the town of Puebla, they were certain of victory. But a force of 2,000 Mexican men led to a wholly unexpected reversal of fortune when they won the day and drove France away.
Now, on May 5th, the town of Puebla and Mexican-Americans celebrate what makes Mexico special.
Cinco de Mayo Traditions
The town of Puebla, where the military victory took place, celebrates Cinco de Mayo differently than you might expect. In that town, the celebration is largely ceremonial. People dress up as soldiers, re-enact the battle, and hold parades.
In America the celebration of Mexican-American culture is much more boisterous, as you probably know. People throw parties complete with traditional Mexican foods like tacos, burritos, fajitas, and more. People also dish-up dips like guacamole and salsa.
Because beer companies had a hand in popularizing this celebration, people often break open a can or bottle of their favorite cerveza to drink with their meals. Or, they might turn to tequila, a popular Mexican drink.
If you see people dressed in red, white, and green, they're paying homage to the Mexican flag — another popular way to celebrate Mexican heritage. There might be live music, parades, and dancing to supplement the festivities.
Regardless of its origins, Cinco De Mayo is a great way to celebrate and enjoy the cultural contributions Mexico has made and is the perfect opportunity to create an exciting occasion in your bar or restaurant.
Thank you for reading this blog presented by Aprons and Smocks. Use the coupon code BLOG to receive 5% off of your next order.