Creating a More Convivial Restaurant Atmosphere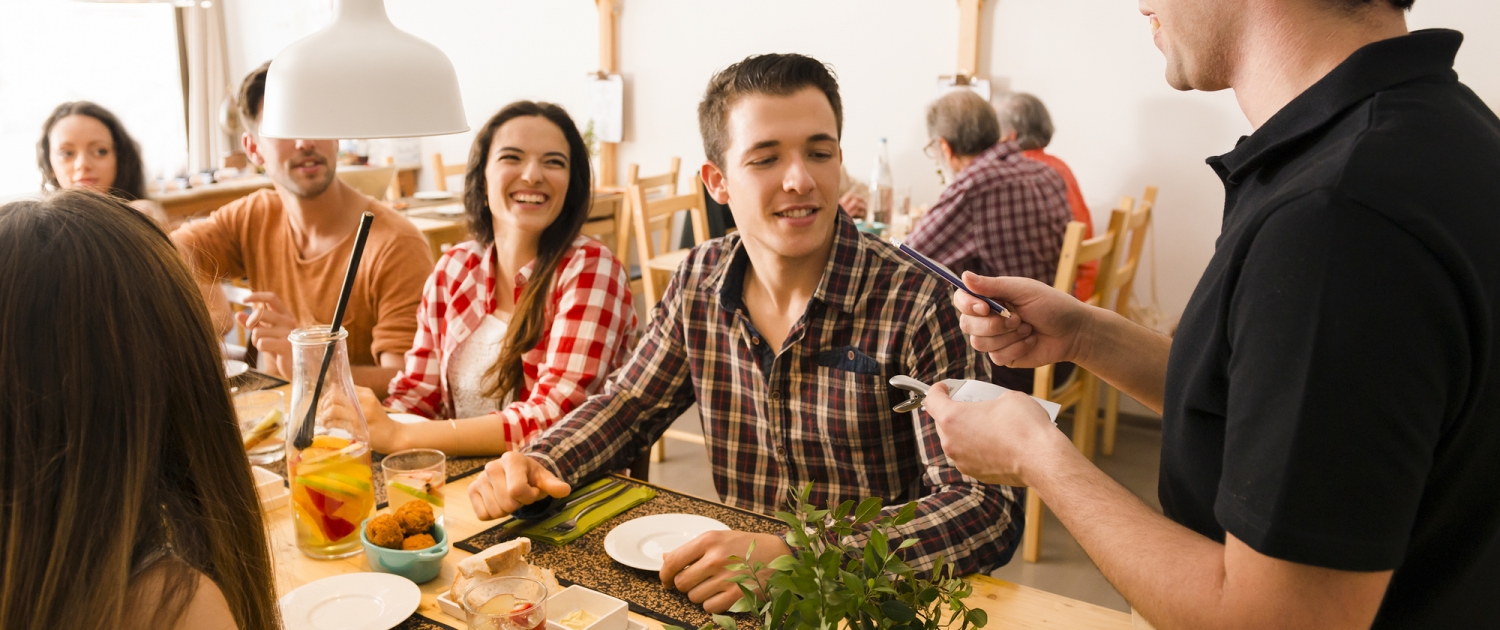 Ambiance makes a huge difference in the restaurant industry. Owners and managers sometimes search for ways to create a more convivial atmosphere. By create a lively environment, restaurants place customers and staff at ease. In turn, this translates to satisfied diners and repeat business. Consider these seven ways to create a fun, interactive eatery.
#1) Use an open layout. 
Oftentimes, simply changing the position of furniture within the restaurant helps create a more open, welcoming vibe. At the same time, make sure to maintain clear foot traffic corridors. This type of change may help lighten the dining room atmosphere. Consider requesting input from an experienced decorator or interior designer.
#2) Hire outgoing staff.
The careful selection of employees also contributes to the overall ambiance. By hiring staff with friendly personalities, a manager helps create an inviting restaurant atmosphere. Customers gravitate towards eateries where they receive personal attention from cheerful people.
#3) Promote family events & parties.
In some situations, a restaurant may benefit from promoting itself as a celebratory location. Does your establishment maek delicious desserts? These types of events could help showcase your culinary expertise as well. Make sure to include messaging about parties in your marketing and advertising efforts.
#4) Use attire to your advantage.
Encourage staff members to wear aprons and apparel that align with the theme of your restaurant. Taking this step contributes to the authenticity of the setting. You'll enhance the charm of your business, while also promoting your hygienic food handling practices.
#5) Play upbeat music. 
Don't overlook the importance of background music, either. Even if maintained at a low level, this helps define a restaurant's atmosphere. In some settings, offering occasional live musical performances may significantly increase customer turnout. Just make sure the musical selections reinforce the theme you've selected for your restaurant.
#6) Create a comfy waiting area. 
Customers don't want to feel like they're being "processed." So, make sure you create an inviting waiting area for them to relax in while they wait for their table. Place it near the entrance so it serves as a positive first impression. Adding this feature promotes a friendlier and less stressful environment within the dining room. It also prevents the loss of customers who don't usually want to wait for a table.
#7) Offer parting treats.
Sending diners home with a small, inexpensive promotional gift remains a time-tested means of generating return business. For example, a dessert mint embossed with the name of the restaurant serves as a thoughtful token. Offering candies as customers depart is one of the easiest ways to do this.
A Win-Win Situation
The steps taken by managers and owners to enhance a restaurant's ambiance can be rewarding. Word-of-mouth remains the best form of advertising. Additionally, these changes could affect staff as well. When you supply a happy workplace, your staff turnover rate decreases. These improvements represent a "win-win" result for everyone.