Customer Spotlight: Flower Heads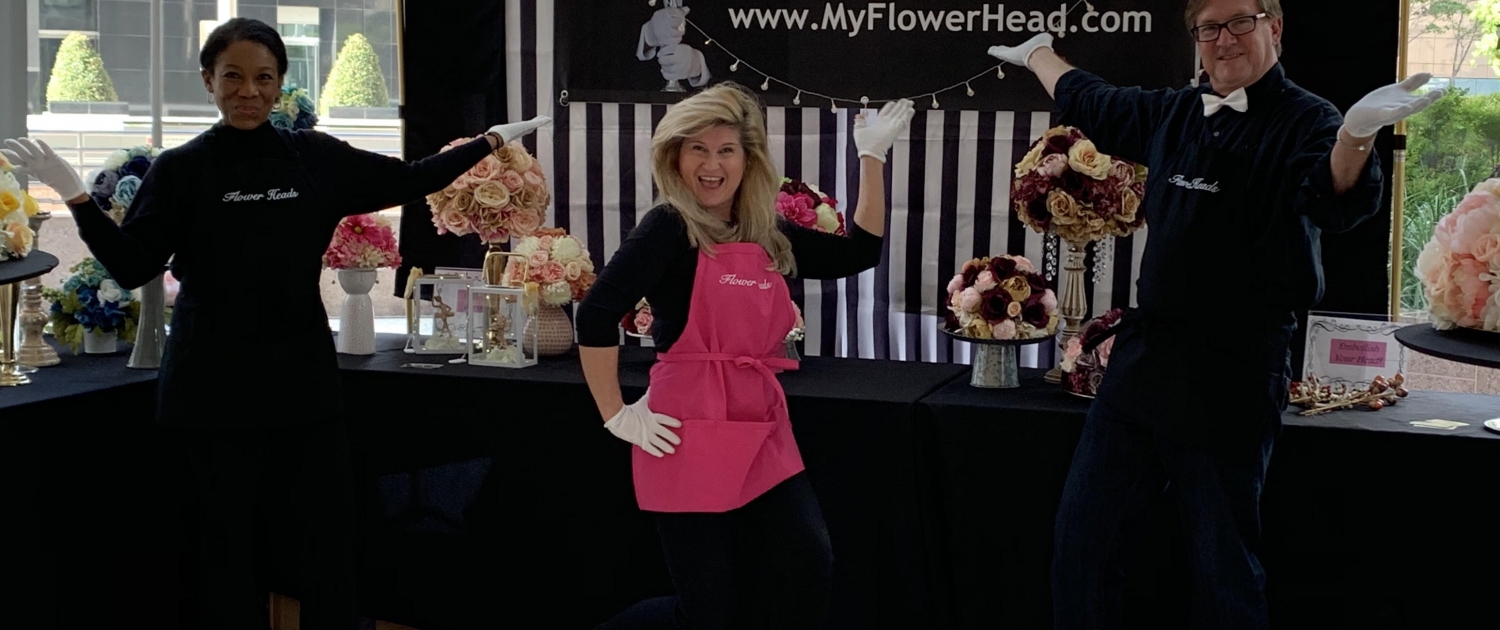 ​Rent the flowers, be picture perfect!
What a unique idea and business! Flower Heads allows you to rent stunning silk flower arrangements to be used for centerpieces or to adorn any kind of structure such as arches, fences or gazebos to name a few. Check out their large inventory at https://www.myflowerhead.com.
Event was big success! LOVE LOVE the aprons.. Everyone said it was very professional look but the best part about them was the 3 deep pockets to keep our mobile devices and swipers, tools for quick repairs and small notebook for custom orders. All hands-free to handle our product! Thanks so much for your amazing aprons. ~ Erin M.,

Owner, Flower Heads
What Are Flower Heads?
We can design a Flower Head for just about anything! Each head is meticulously crafted with flowers that are hand-picked, chosen for their quality and authenticity. Don't be surprised if attendees at your event, sniff the flower heads…. they are that good. We have a large inventory to select from with various color and/or flower combinations. Unlike your neighborhood florist, there is no limit to season or color for your favorite flowers. We also have designers eager to create a new collection just for you! With a new collection we will first create a sample prior to your order for your full approval. No surprises!