Summer Restaurant Dessert Trends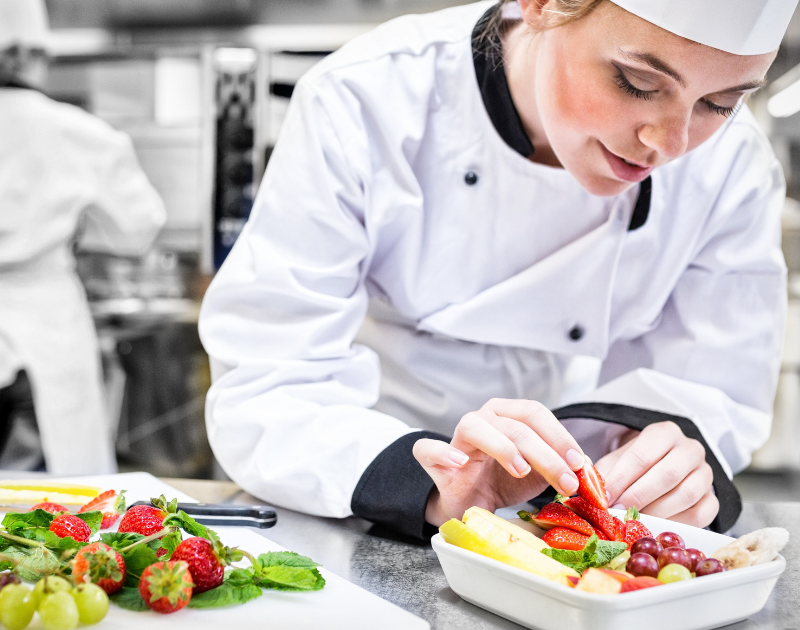 As cooler weather gives way to sunnier and warmer days, restaurant patrons welcome the change in seasonal dessert offerings from hearty and warmed cakes and pies to refreshing summer fare. Roughly half of restaurants offer seasonal dessert menus, and here's what patrons can expect for 2019 as they dine out.
Fresh Fruit Dessert
Nothing says summer like fresh fruits, berries, and other produce, so it's no surprise that these are the flavors that dominate desserts during warmer months. Dessert is a refreshing and delectable way to enjoy fruits at their peak, and they pair well with light pastries and custards. Citrus also shines during the summer months, not only because of its refreshing nature but because it evokes the nostalgia of lemonade, a long-time summer staple.
Frozen
Chilled desserts are an especially welcome treat to beat the heat, and there are a number of creative ways to satisfy a customer's sweet tooth with an icy dish. Frozen berries complement richer desserts well and keep a cocktail chilled without watering it down. Firmer fruits and berries, like strawberries, can even hold up to microplane grating as a lovely and flavor garnish over whip cream or other dessert bases. Lighter frozen dishes such as sorbets, ices, granitas (and even rich custards) delight during the summer and can elevate year-round menu offerings with a seasonal twist.
Flamed
A more surprising treatment for fruits really comes to life in the summer: flame grilling. Caramelization (browning the sugars) and smokiness imparted by the grill really bring fruits to life in a way unlike any other treatment—heat or otherwise. And it's not limited to the stereotypical grilled fruit: pineapple. The cakes and pastries serving as the dessert base can also get in on the action with some flame-grilled treatment. Beyond dessert, grilled fruits and vegetables are ideal additions to summer salads as well.
Special summer-focused desserts aren't merely a way to add variety to your menu but can be a selling point and attraction in and of themselves. Sweet treats are a common craving, and consumers are looking for a touch of sweet between meals that doesn't adversely affect their overall healthy habits or calorie-conscious diets, so the lighter fare of summer dining—and treating oneself—is a welcome option that can fit the lifestyle of a wide variety of your patrons.
Thank you for reading this blog presented by Aprons and Smocks. Use the coupon code BLOG to receive 5% off of your next order.